I actually have knitting to show you today. :)
I am working on a little sweater for my nephew. Here is all of the yarn for it: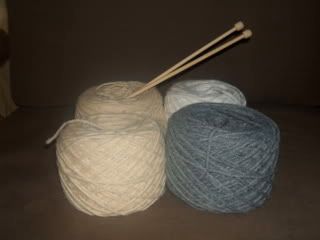 And here is the beginning of the front:
It is going to be super cute! I also knit a Mason-Dixon Baby Kimono which I will post pictures of soon and I am
almost
done with John's socks!