Sock progress: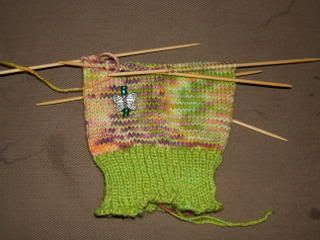 I am so loving this!
My sweet little Tobias climbed in my lap last night while I was knitting and asked where his yarn and needles were so he could "knid". He is so adorable! I happily gave him some yarn and needles and he set right to work.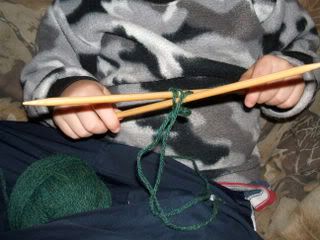 He wanted to use the needles as swords. I was not surprised! LOL!
I taught Jack and Christy to knit a year and a half ago. Jack thinks it is ok but doesn't do it anymore. Christy LOVES knitting and right now she is working on a hat.