Yesterday morning I put the garden to bed. While I pulled out dead plants John and Jack raked up leaves.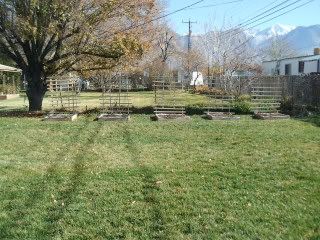 These are our five 3x3 boxes. John and the boys built the trellises on the back.
Here is an up close picture of one of our boxes. We have one square of carrots left. I will pull them next time I make soup.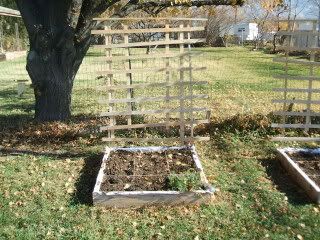 Last but not least, a picture of one of my little garden gnomes. I have one in each box!