I received my April Magic Ball of Yarn Swap package today! I am so happy, more sock yarn! Yippee!
All wrapped up: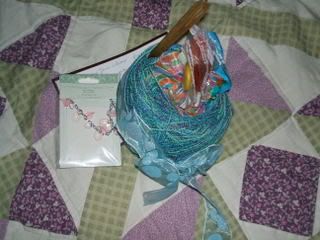 Unwrapped:
The yarn is Plymouth Sockotta. A very pretty blue/green colorway. I am one lucky knitter!
Speaking of socks, I give you MY VERY FIRST SOCK!!!!!
I am beyond pleased!